Personal Injury Attorney San Diego
Tripping on a sidewalk. Being involved in a fender-bender. Having an accident while working. In each of these instances, you have the potential to sustain a serious injury. Even injuries that may initially seem minor can ultimately have severe and long-lasting consequences. If your injury was the result of someone else's negligence, you may be entitled to monetary compensation for:
Medical expenses
Lost wages
Pain and suffering
Emotional trauma
Property damage
Rehabilitation
Permanent disability
Future medical treatment
Experience you can rely on
The Law Office of Randal T. Mason in San Diego can help. Attorney Mason has represented victims in personal injury cases since 1983. We have in-depth knowledge of California personal injury law and practical experience handling these matters. We regularly represent clients throughout San Diego and the surrounding counties in cases involving:
Auto accidents
Truck accidents
Motorcycle accidents
Pedestrian accidents
Premises liability (slip and fall)
Products liability
Nursing home negligence
Wrongful death
Every moment counts
California imposes a strict statute of limitations on personal injury cases. If you or a family member has suffered an injury due to someone else's negligence, you have two years to file suit. It is important to contact an experienced California personal injury attorney as soon as possible for help determining the viability of your case.
California workers compensation attorney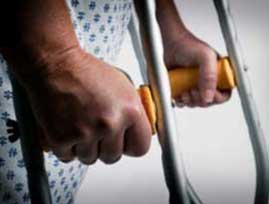 Every worker has the right to a safe and hazard-free workplace. While some jobs are inherently more dangerous than others, employers have a responsibility to follow proper safety guidelines to protect employees. If you are injured or become sick because of your job, you may be covered by workers compensation. According to the California Division of Workers Compensation, your workers compensation benefits may entitle you to the following benefits:
Medical care: Paid for by your employer to help you recover from an injury or illness caused by work
Temporary disability benefits: Payments if you lose wages because your injury prevents you from doing your usual job duties while recovering
Permanent disability benefits: Payments if you do not recover completely
Supplemental job displacement benefits (if your date of injury is in 2004 or later): Vouchers to help pay for retraining or skill enhancement if you do not recover completely and do not return to work for your employer
Death benefits: Payments to your spouse, children or other dependents if you die from a job injury or illness
A qualified California workers compensation lawyer can help ensure you obtain the benefits you deserve.
Third-party injury claims
In addition to standard workers comp cases, we also represent injured workers in third-party cases. So, if your on-the-job injury was caused by a negligent third party — not a co-worker or your company — we are prepared to represent you.
Contact the Law Office of Randal T. Mason today
If you or a loved one has suffered an injury, an experienced California personal injury lawyer can help. Call our office at 619.239.9750 or toll-free at 866.959.7534 or contact us online for assistance. We look forward to speaking with you. Se habla español.